Matthew West - 'My Story Your Glory' Official Music Video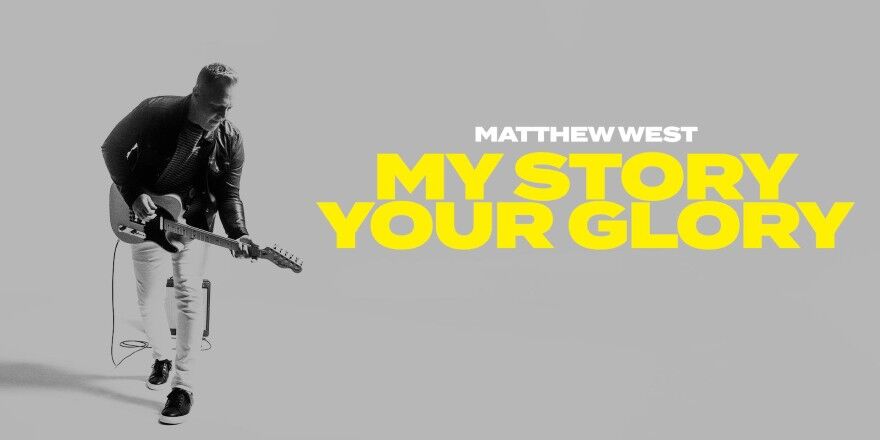 Five-time GRAMMY® nominee Matthew West has built his career on writing songs based on others' life stories. He now takes that approach to a whole new level, with the release of the single "My Story Your Glory".
"After spending a lot of my career getting to know all of you and your stories, I wanted to find a way to capture that. I love writing songs about the people I've met that have impacted me along the way," West says about his new release.
Watch the music video for "My Story Your Glory" here...
My Story Your Glory Lyrics:
The story of me was a story of shame
Wrong turns written on every page
So many parts that were so messed up
But I love part where you showed up
re-writing my past, re-writing my hurt
Line by line word by word
And now my story is living proof
There's not a chapter that you can't use
My story, your glory
My pain, your purpose
My mess, your message
In all things I know you're working
One life, one mission
One reason why I'm living
All for you, not for me
My story, your glory
Now the story of me is a story of grace
Fingerprints of mercy on every page
No more ashamed of the path I took
You set me free to be an open book
Cause even my scars are part of your plan
Take all of my heart Lord here I am
My only cause till you call me home
Is knowing you more and making you known
My story, your glory
My pain, your purpose
My mess, your message
In all things I know you're working
One life, one mission
One reason why I'm living
All for you, not for me
My story, your glory
All of me, all for you
Let all I say and all I do
Point to the one
Who changed my life
Let this be the legacy I leave behind
My story, your glory
My pain, your purpose
My mess, your message
In all things I know you're working
One life, one mission
One reason why I'm living
All for you, not for me
My story, your glory
Songwriters: Matthew West, AJ Pruis
© 2022 Combustion Five / Third Story House Music (ASCAP) (admin. by Anthem Entertainment); Get Ur Seek On / Two Story House Music (ASCAP) (admin. by Downtown Music Publishing) / Combustion Five (ASCAP) (admin. by Anthem Entertainment)
Music by Matthew West performing "My Story Your Glory (Official Music Video)"
(C) 2022 Provident Label Group LLC, a division of Sony Music Entertainment