Lauren Daigle & Tauren Wells Sing the Online Duet that Never Took Place - Hilarious!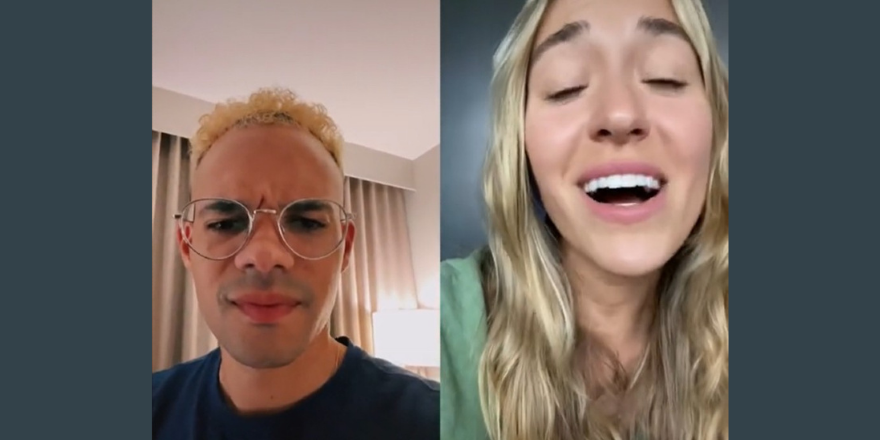 Social media is rolling on the floor laughing at this virtual "duet" that Tauren Wells created with Lauren Daigle. The two are singing Lauren's "Hold On To Me" but with some hilarious twists!
RELATED: Lauren Daigle's official music video of "Hold On To Me"
Lauren was nice enough to do a Tik Tok post where fans sing with her. Well, it got pretty funny when Tauren Wells took Lauren up on her offer. On Tauren's social media, he exclaimed, "#duet with lauren_daigle I mean, I tried but the homie sang the entire time!! 😂"
Nice try, Tauren! Next time, work on your harmonies!
If YOU would like to sing "Hold On To Me" with Lauren, she's waiting for you on her TikTok page.