Katy Nichole's 'In Jesus Name (God Of Possible)' Goes Gold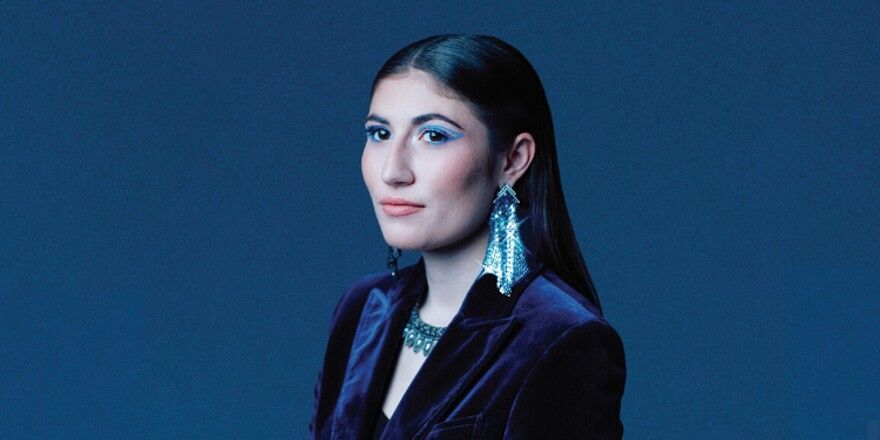 Singer/songwriter Katy Nichole was singing in her church choir long before 150+ million people around the world heard her 2022 Dove Award-nominated "In Jesus Name (God of Possible)." But that one song, placed initially on her social media, has propelled Nichole's career to historic heights.
WATCH: Katy Nichole's music video for "In Jesus Name (God of Possible)"
The track has become the biggest hit this decade on the Billboard Hot Christian Songs chart, topping the list for a record-breaking 20 weeks - and is now Certified Gold® by the Recording Industry Association of America.
Nichole receives a plaque from Centricity Music CEO Caren Seidle commemorating her first RIAA Certified Gold® single, "In Jesus Name (God of Possible)."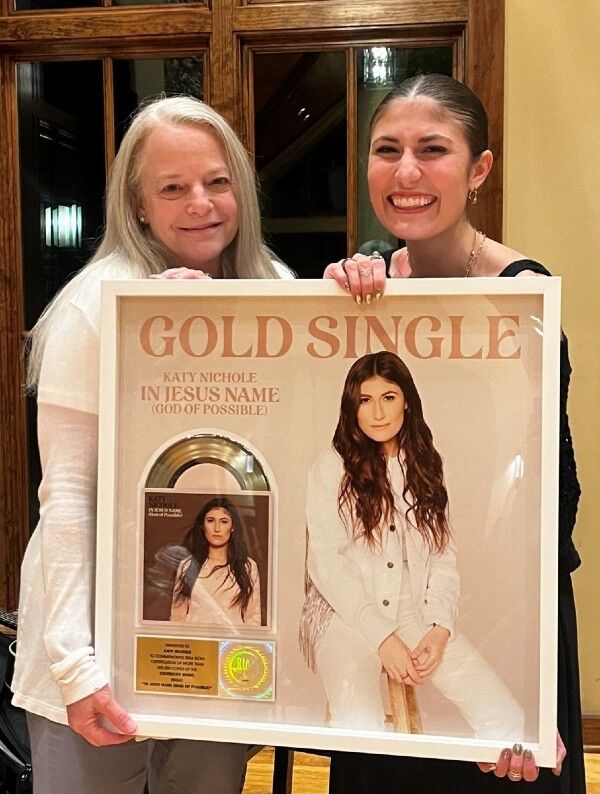 A Gold record is awarded to a song or album that sells 500,000 units (records, tapes, and compact discs). While digital and physical albums both count as one "unit" per sale, the RIAA requires 10 permanent track downloads and 1,500 on-demand video or audio streams for the very same amount.