for King & Country Member to Star in 'Journey to Bethlehem' Christmas Musical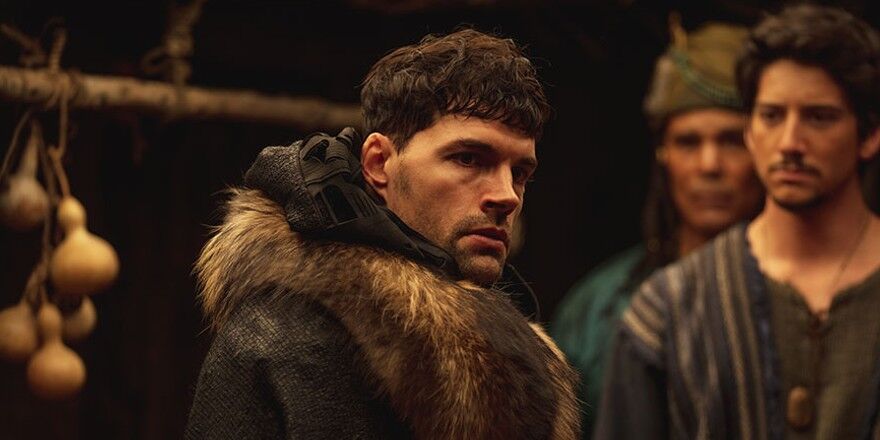 Joel Smallbone of for King & Country is no stranger to the silver screen of motion pictures. The Christian artist began his acting career as an on-stage performer and child actor in short films with his writer/director brother Ben Smallbone. Joel landed his first starring role alongside Billy Ray Cyrus in 2014 in the film LIKE A COUNTRY SONG, followed by the 2016 independent film PRICELESS, which he co-wrote and played the lead role. He also co-wrote, co-directed, and starred in a feature film set to release in 2023 called UNSUNG HERO, a story about his family's immigration to America.
But now, Smallbone finds himself cast in a new musical setting of the Nativity Story. JOURNEY TO BETHLEHEM is a live-action Christmas musical celebrating the timeless story of the birth of Jesus.
The cast list is filled with familiar Christian Music artists and actors. In addition to Smallbone, his wife MŌRIAH is cast to play Mother Mary's sister. Christian rap artist Lecrae plays the angel Gabriel that visits Mary, and Academy Award® Nominee Antonio Banderas plays King Herod. For his part, Smallbone is cast as "Antipater", a Roman official.
JOURNEY TO BETHLEHEM comes to theaters beginning November 10.
Here is a tease of the movie:
All this on top of for King & Country's annual extensive Little Drummer Boy tour, running from November 25 through December 22. The group will be performing Christmas classics and brand-new songs such as their fan favorite "Little Drummer Boy" from A Drummer Boy Christmas, #1 hit single "For God Is With Us" from their recently released Billboard Top 200 album, "What Are We Waiting For?, and many more.