CeCe Winans - 'Believe for It' (Acoustic Performance)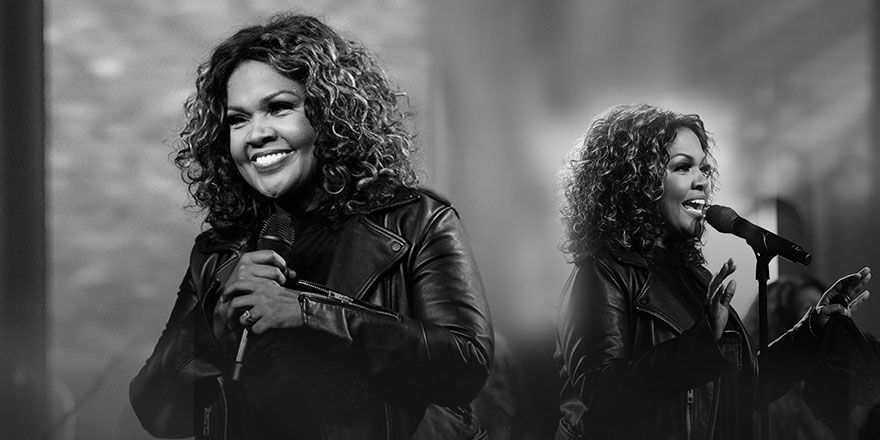 Veteran Christian Music artist CeCe Winans returns with a powerful worship anthem that is turning heads and hearts. Even in this sparse acoustic setting, CeCe brings the eletricity - in this performance of "Believe for It"...
For over three decades, CeCe has consistently rolled out an array of music that has evolved into all-time classics. Now she's back with her first live recording taped in Nashville, Tennessee. The powerful worship song is the the title track of CeCe's LIVE Worship album Believe For It.
Believe For It Lyrics:
They say this mountain can't be moved
They say these say these chains will never break
But they don't know You like we do
There is power in Your name
We've heard that there is no way through
We've heard the tide will never change
They haven't seen what You can do
There is power in Your name
So much power in Your name
Move the immovable
Break the unbreakable
God we believe
God we believe for it
From the impossible
We'll see a miracle
God we believe
God we believe for it
We know that hope is never lost
Oh for there is still an empty grave
God we believe no matter what
There is power in Your name
So much power in Your name
Move the immovable
Break the unbreakable
God we believe
God we believe for it
From the impossible
We'll see a miracle
God we believe
God we believe for it
Hey
You are the way when there seems to be no way
We trust in You God You have the final say
You are the way when there seems to be no way
(Yes You are)
We trust in You God You have the final say
(You have the final say)
Move the immovable
Break the unbreakable
God we believe
God we believe for it
From the impossible
We'll see a miracle
God we believe
God we believe for it
God we believe
God we believe for it