CAIN Releases Live Worship Project Prior to 2023 Headlining Tour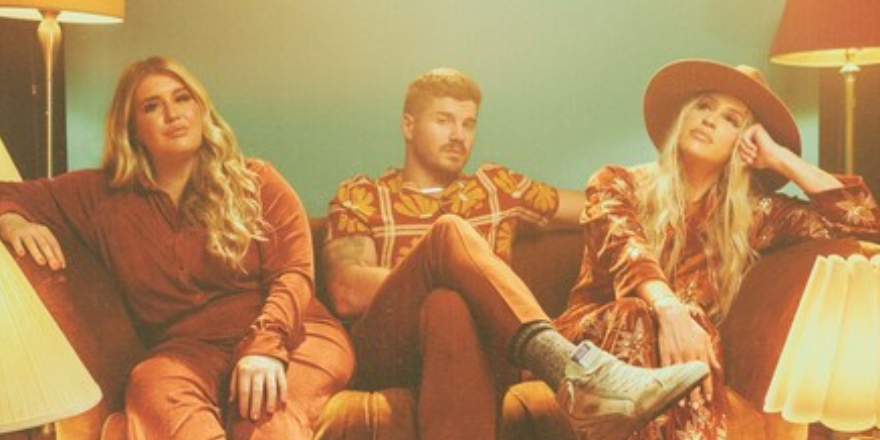 Sibling band CAIN has started off 2023 with the release of the project Honest Offering, a six-song live worship EP, which dropped February 24 (Sony Music/Provident Entertainment).
Honest Offering features the writing of award-winning songwriters and artists including Chris Tomlin, Jason Ingram, Ethan Hulse, Micah Kuiper, Nick Schwarz, Jonathan Smith, and Mitch Wong. Wong also shares his vocals on "Shine On Us" while David Leonard appears on "Blessed Assurance." Touted as their most personal collection of songs yet, the album was produced by Jonathan Smith, Brad King, and David Leonard and was recorded live at Nashville's legendary Ocean Way Studio.
The desire to record such a project has always been with the Cains, going as far back as when they were teenagers leading bible studies in their home. Now, their long-awaited desire will see the light of day. "Our hearts need this," Madison Cain Johnson says. "It's something that has been on our hearts to do and I can't believe we actually got to do it!" Taylor Cain Matz adds, "Everybody's heart for this is just right. We're ready!" Logan Cain includes, "This feels different to me than anything we've done before. It's so personal."
"We hope that this is a time that people can get lost in the songs and really connect with God," Madison concludes. "That is more than we can hope for, more than people just liking the songs or enjoying themselves. We really hope that people get to encounter the living God."
Get a taste of the EP here when you watch "Friend in Jesus"
The members of CAIN will also embark on their first-ever headlining tour this spring. Joined by Katy Nichole and David Leonard, the "Live And In Color Tour" kicks off in March.