Former Student Goes Back to His Old High School to Thank His Former Teacher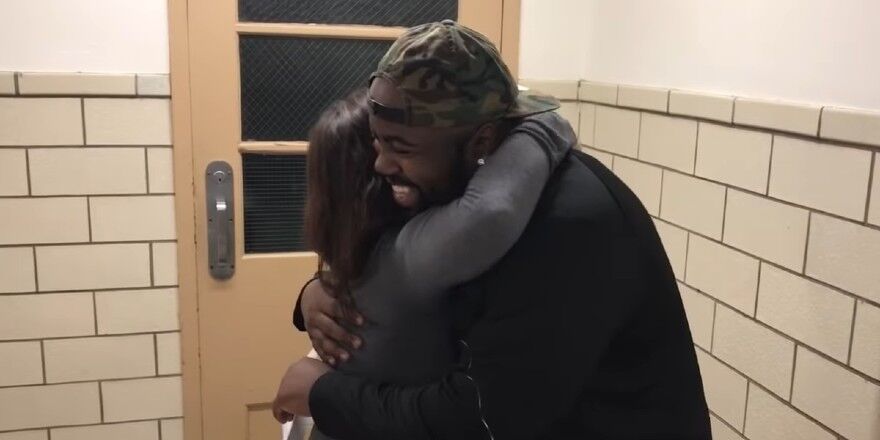 What impact do teachers make in shaping the lives of their students? Wouldn't you love to go back to an old school and let a teacher know how he or she changed your life? This teacher had that opportunity - as this former student returned to his old high school to let her know the many ways she had influenced his life to become the man that he is today!
Tears of joy!
Teachers are so much more than merely employees that impart facts. The truth is, so many students feel safer and more loved at school than at home. Teachers make such a difference in so many lives, and NO TEST can ever truly reflect all teachers do.
If you have a teacher that poured into your life and helped shape the person you are today, why not reach out to that person and let him or her know?