Music Review: MercyMe's "All That Is within Me" an Exuberant Return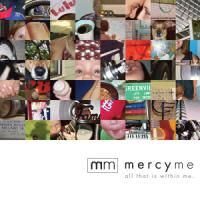 By Mike Parker


"We were never meant to compromise/Settle for mediocrity , "croons front-man Bart Millard on "Goodbye Ordinary." A cursory listen to MercyMe's latest project confirms this is a message the band has taken to heart. After enduring a couple years of personal tragedy that colored its recent albums with a tinge of melancholy, All That Is within Me is, by contrast, an exuberant, defiant, stand-up-and-shake-your-fist-at-the-devil, rock & roll worship album.
"Goodbye Ordinary," with its Beatles-esque opening, lush orchestration and in-your-face admonition to "Live like there's no tomorrow," shatters preconceived notions of a band that only makes mellow music. "Time Has Come" employs a thundering, classic rock backdrop to restate the scripture that "All things work together for good."
And the band returns to its praise & worship roots with "You Reign," a tune destined to be covered by youth worship bands all across the country. "God with Us," a superlative, six-minute marathon, may be the best cut on the album. With plenty of time to sink its teeth into the song, the band delivers more emotion than on any tune since "I Can Only Imagine." Bottom line: All That Is within Me is MercyMe's best work to date.
For a limited time, you can buy a Special Collector's Edition of "All That is Within Me", complete with an autographed booklet, 6-song live video, interview footage of the band, 3 acoustic versions of songs, and more!
Just go to our eStore! http://www.forfamily.com/product.asp?sku=5557597565

© 2007 CCM Magazine. All rights reserved. Used with permission. For subscription info, go to www.ccmmagazine.com